Social skills do not come naturally to most individuals on the autism spectrum. Many individuals with autism are categorized by their difficulties with language and peer interactions. Since individuals with autism need to be explicitly taught social skills that come naturally to others, it is important for professionals and families to consider the elements of social cognition when developing effective social skills programs for individuals with autism of all ages.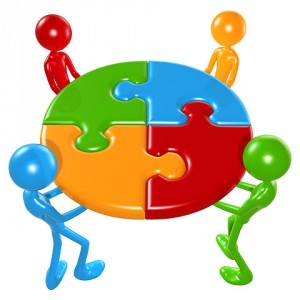 Social cognition includes components that include but are not limited to: initiating communication, listening actively with eyes and brain, abstract and inferential thinking, understanding perspectives, getting the gist, humor and human relatedness. These elements affect social and academic growth since most people with social cognitive delays experience difficulties with auditory comprehension. Since listening requires an individual to make sense of the information, many individuals with autism have a hard time integrating the information being said. In addition, most individuals with autism take what is being said literally, when in reality, much of language is meant to be interpreted beyond its literal meaning. The intended meaning can be too abstract for an individual with autism to initially understand.
Social thinking, in addition, depends on people considering the thoughts, emotions, beliefs, motives, intentions, and personalities of others. This can be very difficult for a person with autism since many individuals struggle understanding the perspective of others. This can cause problems in and out of the classroom since individuals may misread the intentions of others, which then causes them to respond in a way that was not expected by the original speaker. Individuals with autism may not know if someone is joking, making fun of them, or is trying to get them to laugh. Failure to see the bigger picture and to understand the intentions of another can cause an individual with autism to misread the situation and intention of the conversation. While we do know that individuals with autism can have a sense of humor, it may be expressed differently than their peers which can create a sense of isolation and loneliness that can develop into depression later on it life.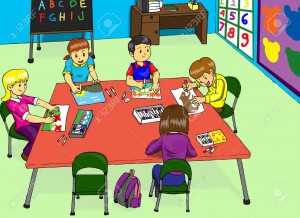 The ILAUGH model of social cognition was created to address the growing social needs of individuals with autism and to create an acronym that easily identified the elements listed above (initiations, listening, abstract thinking, understanding perspective, getting the gist, and humor/human relatedness). It was created since researchers found that as individuals with autism aged, they experienced difficulty to "think with their eyes". This resulted in poor listening skills and difficulties in taking the perspective of others. Because of this, a lot of individuals with autism have a hard time understanding abstract information, making relevant inferences, finding the main idea, and problems summarizing. These deficients create problems socially and academically.
Some interventions that can address these difficulties include the use of: social stories, comic strip conversations, social behavior mapping, the incredible 5 point scale (to help students identify their anxiety), and understanding the zones of regulation. By incorporating social skills into the general curriculum, these skills can be reinforced through the student's core content areas.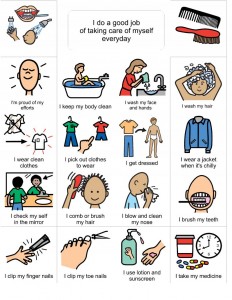 The ILAUGH model explains what social cognitive functioning is and how it impacts individuals with autism socially and academically. Realizing that social skills span and develop across a life time, it is essential for professionals and parents to understand the special attention needed to address various social learning weaknesses. Classroom curricula should address these needs as teachers engage in meaningful relationship with their students. Through this relationship and special attention to teaching social skills, individuals with autism may increase in their ability to relate to others over time.